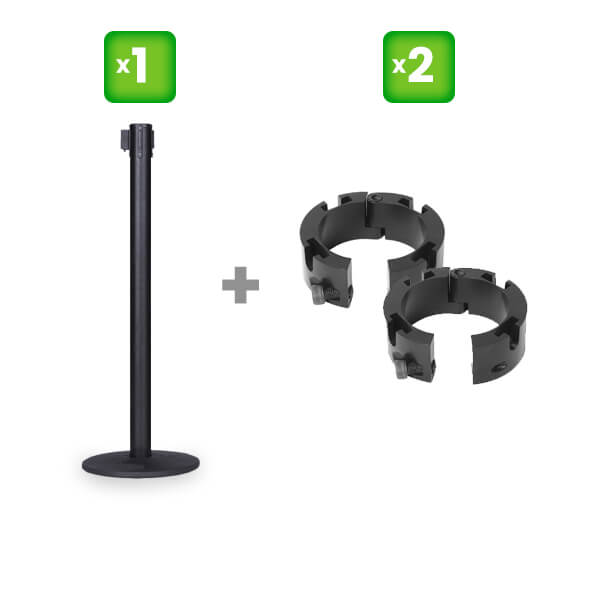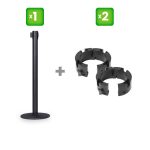 1 Pro Series Stanchion & 2 Collars – Bundle Offer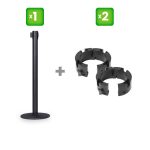 1 Pro Series Stanchion & 2 Collars – Bundle Offer
$135.00
$135.00
Bundle includes:

(1) Premium Retractable Belt Barriers (QueuePro 250 Black, 11′ Black Belt)
(2) Post Collars

Easy to set up

Wide range of accessories available (sold separately)
Description
Request A Quote
Description
Product Overview
The Stanchion and Collar combo pack is a perfect solution for long run panel barriers. Depending on how many panels you are purchasing there may be a need for an additional post with collars to support your final panel. If you do not require the extra collar and only need the stanchion by itself you can purchase any of our standard stanchions.
Our post and collar/loop bundles provide a convenient solution to setting up your panels or banner. Simply attach the provided collars or loop to the provided stanchion and you're all set. Each set is designed to work with our products, you can easily determine how many you require by taking the total number of banners/panels you are purchasing and adding a 1 to it. For example if you are purchasing 10 panels you will require 11 combo packs.
If you would like to view a product like this one check out our Stanchion Bundle for Banners.
For more information about all products like this, please view our full range of Panels & Banners.