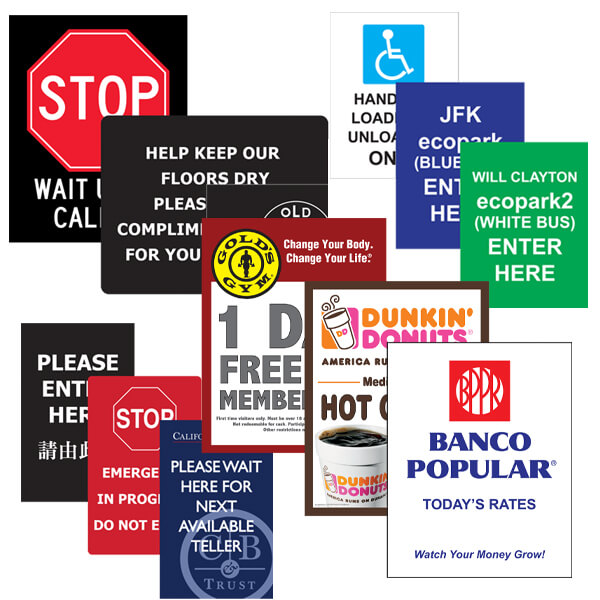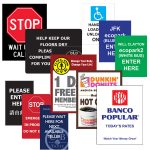 Custom Acrylic Sign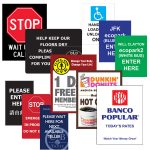 • Lightwieght Design
• Multiple finish options
• Can be used with paper or acrylic signs
• 3/4" thick border
Price Match Guaranteed
Call: (877) 623-4279
Description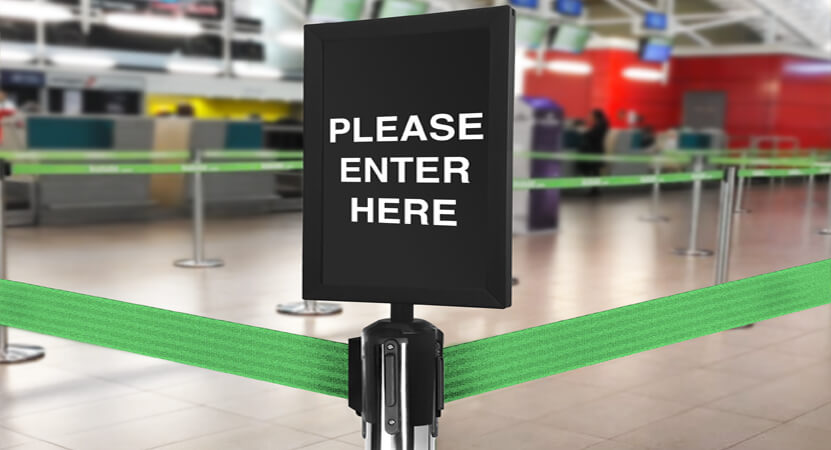 Ideal for low to moderate traffic locations, our standard sign holder is the perfect solution for stanchion top signage. Our stanchion signage frames are made from lightweight metal with a ¼" frame border. The frames ability to accommodate signage paper or a ⅛" acrylic sign makes it very versatile, solving your signage needs quickly and efficiently. All of our signage solutions can be supplied with two (2) optional sheets of clear acrylic to better accommodate paper signage. Select from our catalog of sign frame finish options, including both satin and polished chrome or brass.
If you would like to view a product like this one check out our Bullet Bracket Sign for Belt Stanchion.
For more information about all our signage products, please view our full range of Signage & Floor Signs.