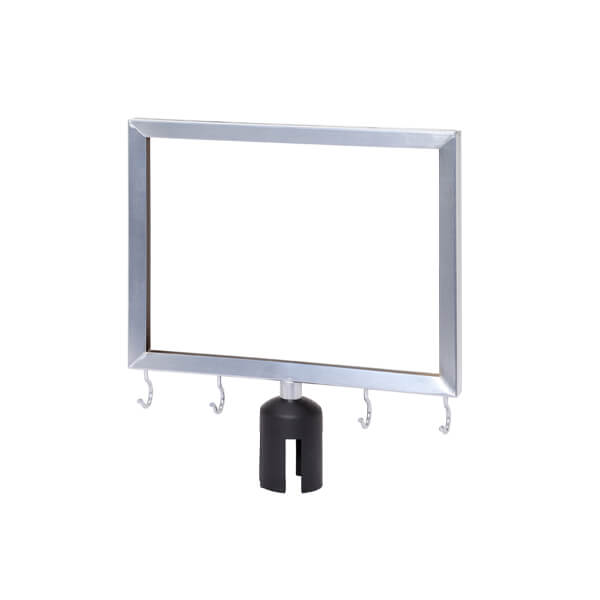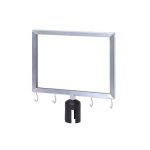 Satin Chrome Umbrella Bag Frame with Holders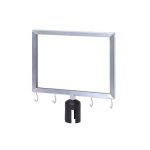 Satin Chrome Umbrella Bag Frame with Holders
$95.00
$95.00
• For belt stanchions
• 11"x14" frame with bag hooks
• Accepts 1/4" thick sign material
• Satin finish
• Adapters available for other stanchion brands
Price Match Guaranteed
Call: (877) 623-4279
Description
Request A Quote
Description
Product Overview
The heavy duty umbrella bag sign frame has hooks to accept plastic bags for wet umbrellas keeping floors dry and reducing the risk of slips and falls. Featuring and a ¾ inch boarder that accepts ¼ inch thick sign material that can advise customers to take a bag. The frame can be supplied with 2 sheets of clear acrylic for use with paper signs. Our easy fit post top adapter slides onto the top of your belt stanchion for a firm fit, adapters for most brands of stanchion are avialble.
Sign and bags sold separately.
If you would like to view a product like this one check out our Umbrella Bag Refill.
For more information about all our signage products, please view our full range of Signage & Floor Signs.