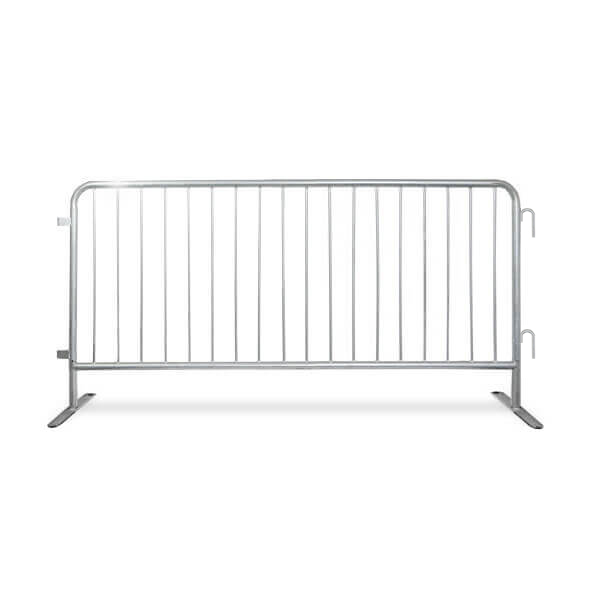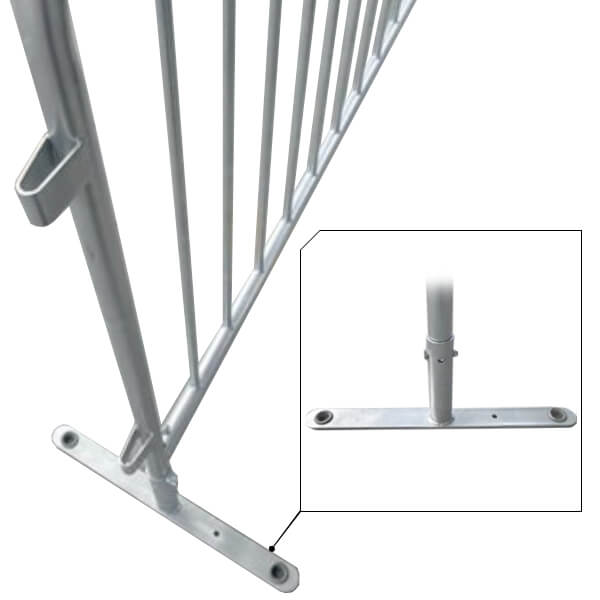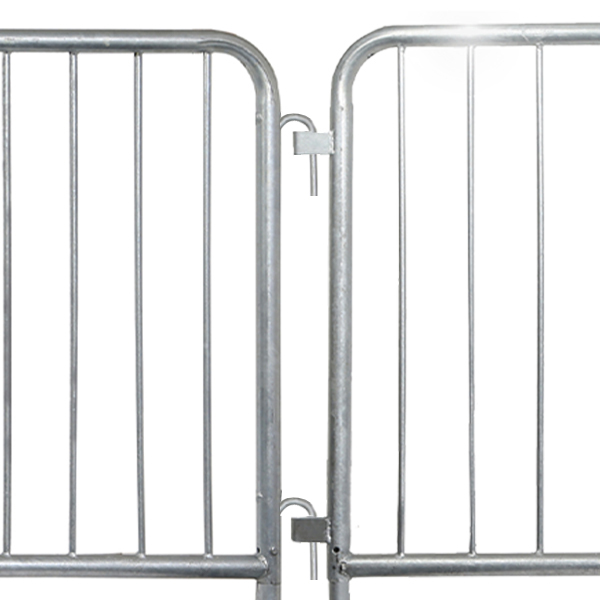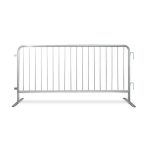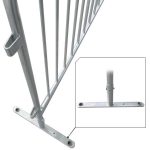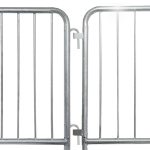 6.5ft Heavy Duty Steel Barricade Hot-Dipped Galvanized 6FT Barricade – Flat Feet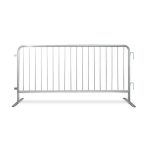 6.5ft Heavy Duty Steel Barricade Hot-Dipped Galvanized 6FT Barricade – Flat Feet
$89.99
$89.99
• Easy to carry
• Hot-Dipped Galvanized
• Weather Resistant
• Flat Feet only
• Removable feet, easy stacking
• Hook and loop fastening system
Price Match Guaranteed
Call For Quote: (877) 623-4279
Featured Accessories
Barricade Storage Cart
In Stock & Ready to Ship!
$450.00
Description
Product Details
Request A Quote
Description
Product Overview
*Minimum purchase of 10 required. An additional fee will be applied to orders of less than 10.
Barricades are manufactured from heavy duty 16 gauge steel. For weather resistance these barricades are protected by hot dip galvanizing. Uprights are fully inserted into the frame before welding providing maximum strength. Supplied with flat feet for minimum trip hazard. These barricades interlock using a hook and loop fastening system that is compatible with other CCC barricades so you can create a crowd control barrier of any length.
Product Specifications
| Length | Height | Weight | Frame Diameter | Riser Diameter | Material | Risers |
| --- | --- | --- | --- | --- | --- | --- |
| 6'5″ | 43″ | 28 lbs | 1.5″ | 1/2" | 16 gauge, galvanized steel | Multiple |