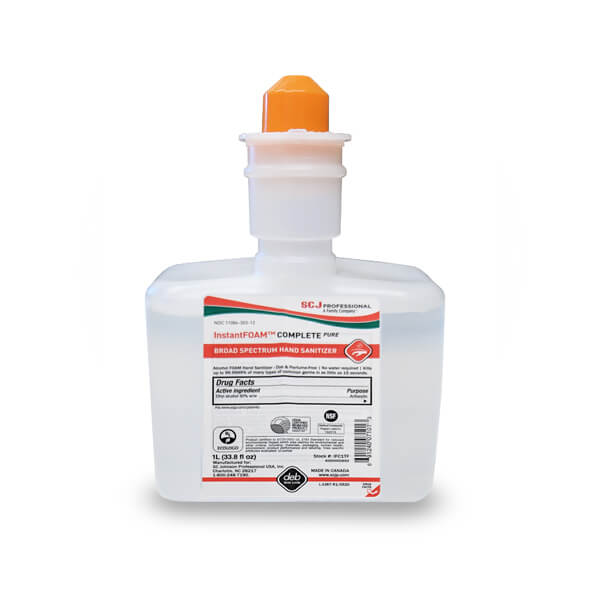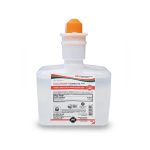 Sanitizing Foam Refill – InstaFOAM™ Complete Pure – SC Johnson Broad Spectrum Hand Sanitizer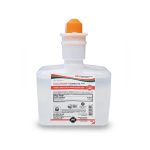 Sanitizing Foam Refill – InstaFOAM™ Complete Pure – SC Johnson Broad Spectrum Hand Sanitizer
$55.00
$55.00
• Gojo Advanced TFX Sanitizer Refill
• Kills 99.9999% of common germs in as little as 15 seconds
• 1L (33.8 fl oz)
• Sanitary sealed, collapsible bottle keeps germs out
• Dye & Perfume free
• Rich foam stays on your hands
• Contains moisturizers to help keep hands hydrated
Price Match Guaranteed
Call For Quote: (877) 623-4279
Description
Request A Quote
Description
Product Overview
SC Johnson Broad Spectrum Hand Sanitizer TFX dispensers. Refill bottle holds 1L (33.8 fl oz) of product. The refill bottle snaps into place with an audible click and includes a fresh dispensing valve. Specially formulated with moisturizers to leave hands feeling soft and refreshed. Rich foam formula stays on your hands no water or towels needed.
If you would like to view a product like this one check out our Heavy Duty Frame Holder For Stanchions.
For more information about all our signage products, please view our full range of Signage & Floor Signs.