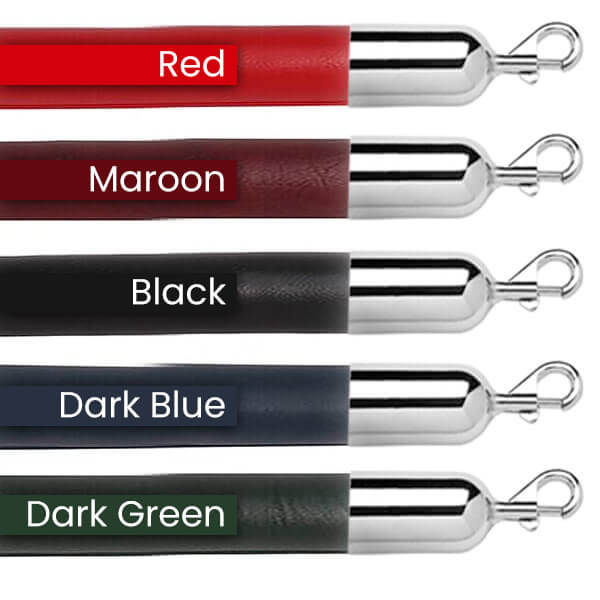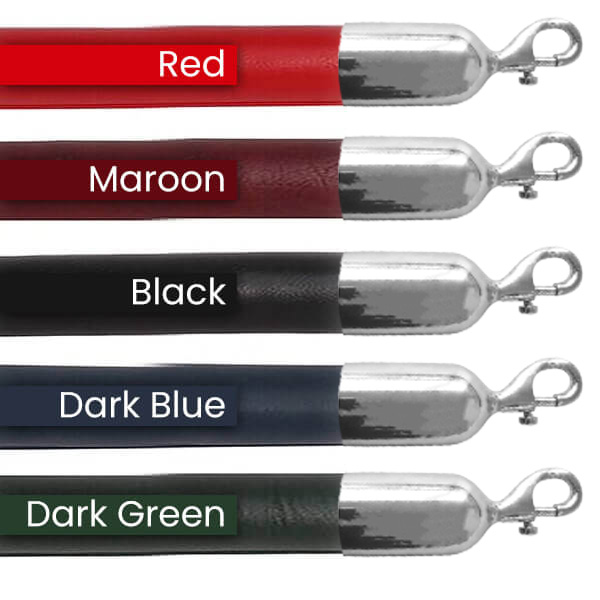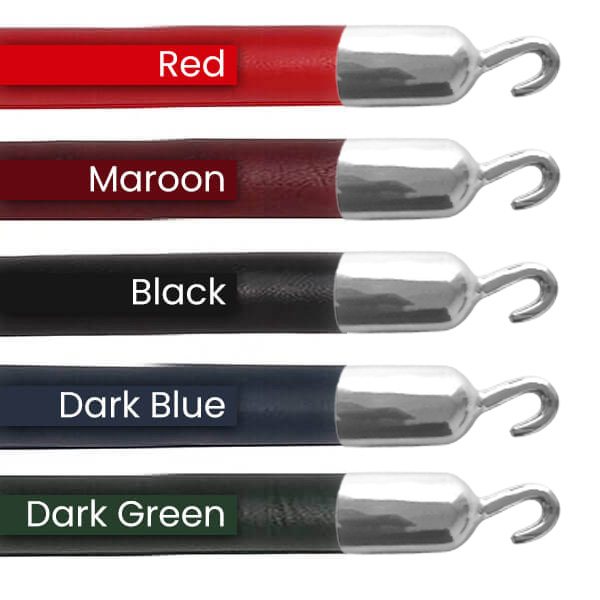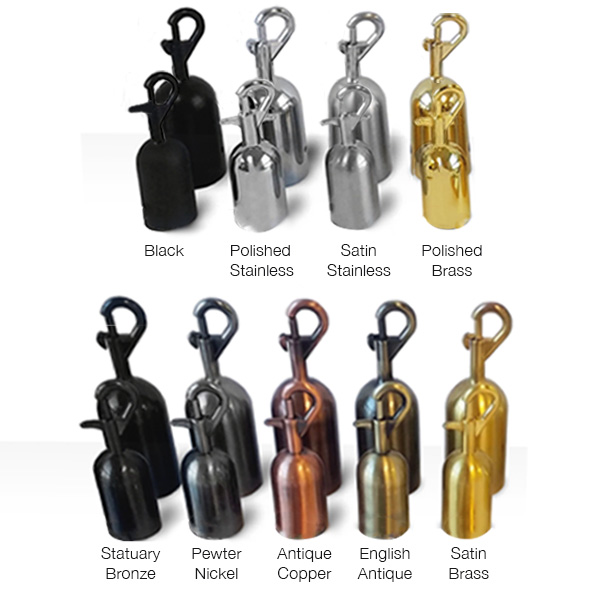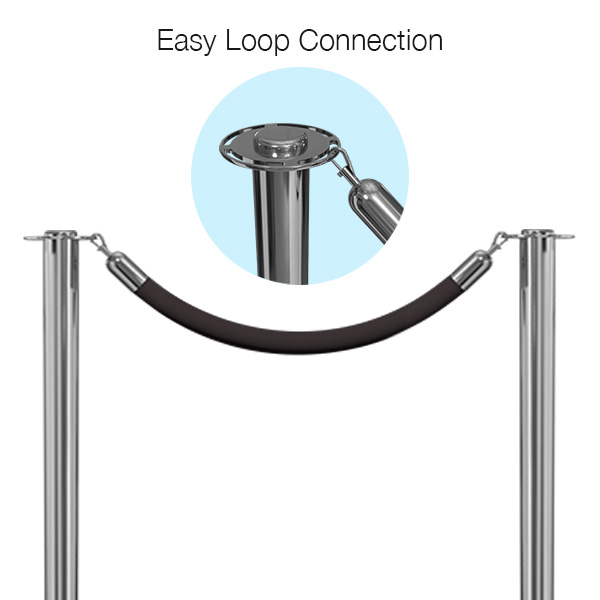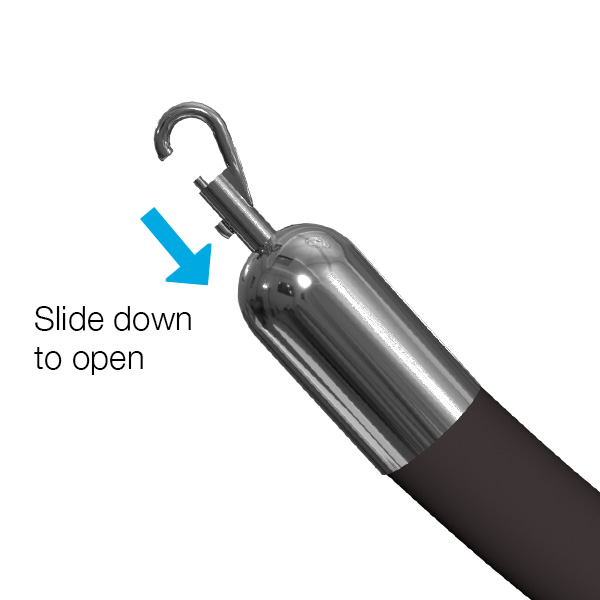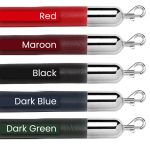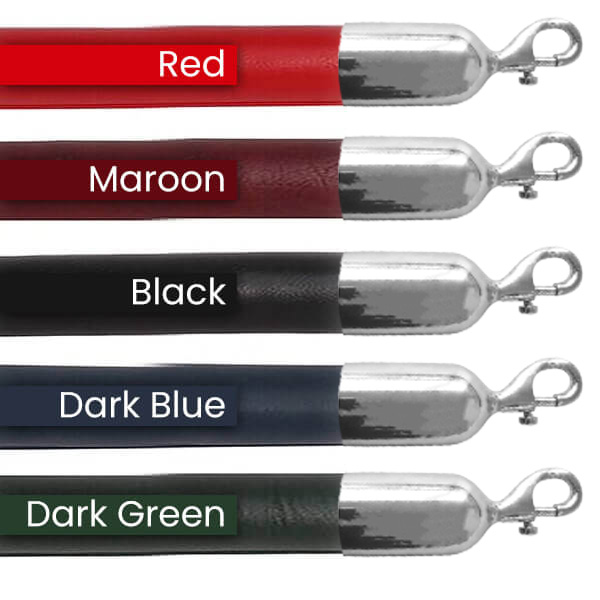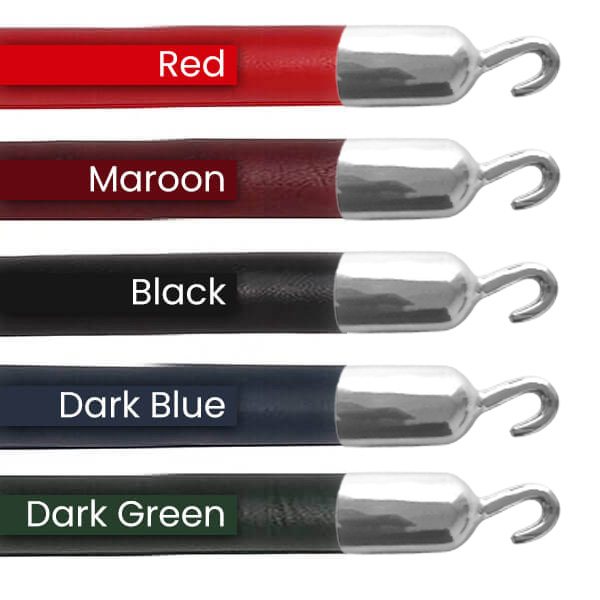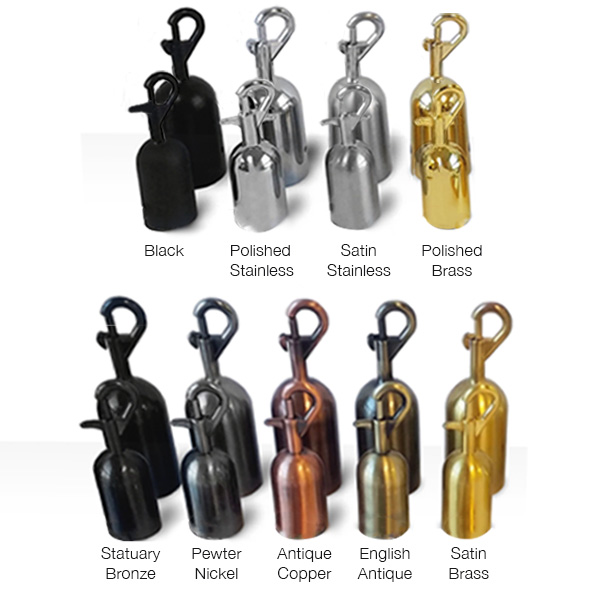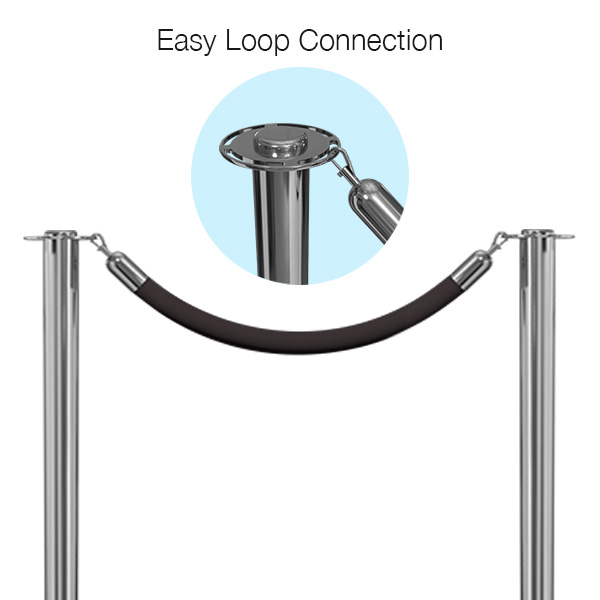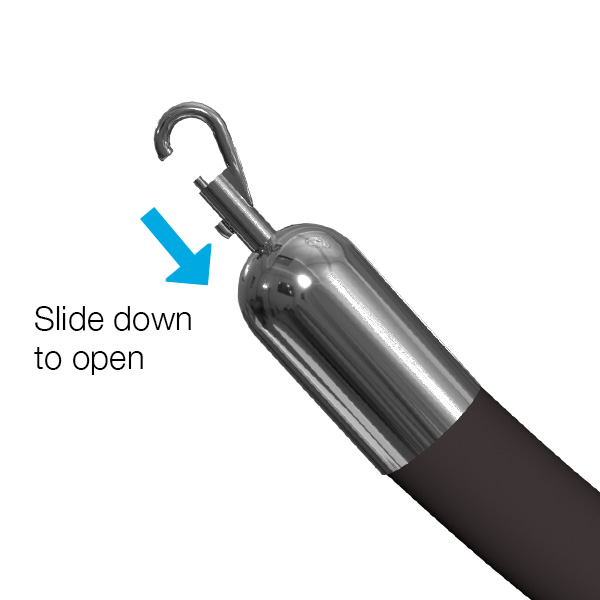 1.5″ Naugahyde Rope Cotton Core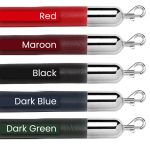 1.5″ Naugahyde Rope Cotton Core
$31.00
$31.00
• Heavy duty leather like rope
• 5 color options
• 10 stock length options
• 3 rope end styles
• 9 stock rope end finishes
Price Match Guaranteed
Call For Quote: (877) 623-4279
Description
Request A Quote
Description
Product Overview
Our Naugahyde ropes are made with heavy duty cotton core which provides a smooth elegant drape between stanchions. The Naugahyde cover has the look and feel of leather but with the durability of vinyl in 5 color options. Available in 10 standard lengths in stock but we are happy to custom cut ropes to any length. Both slide snap and hook ends are available with 9 finish options.
If you would like to view a product like this one check out our 1.5″ Twisted Polypropylene Ropes.
For more information about all our other products like this, please view our full range of Post & Rope Stanchions.