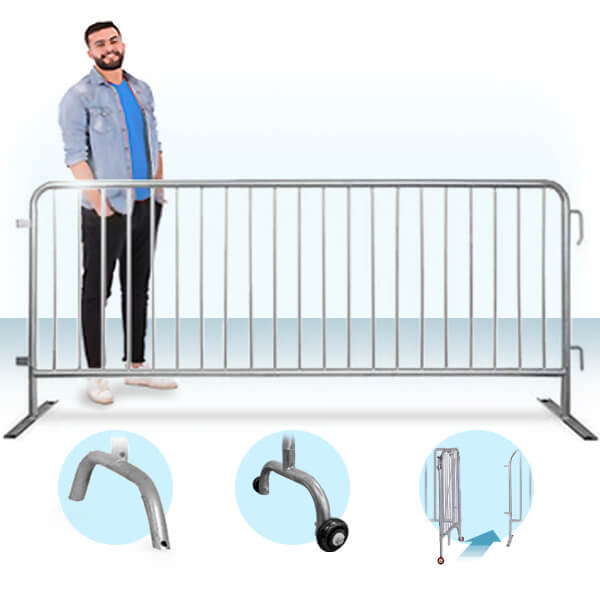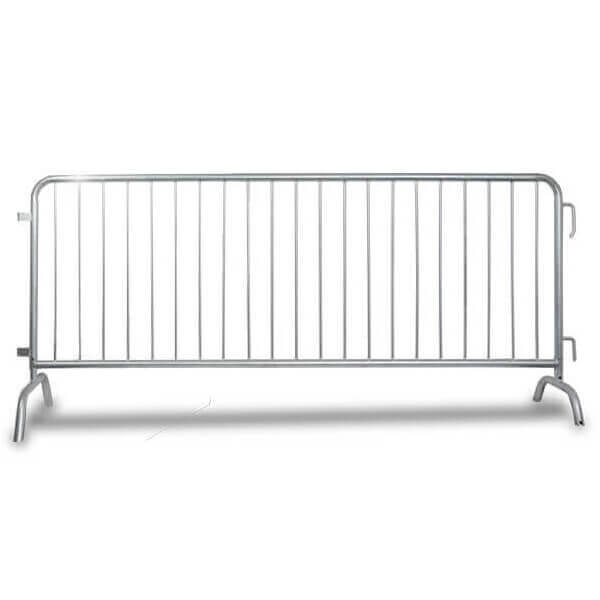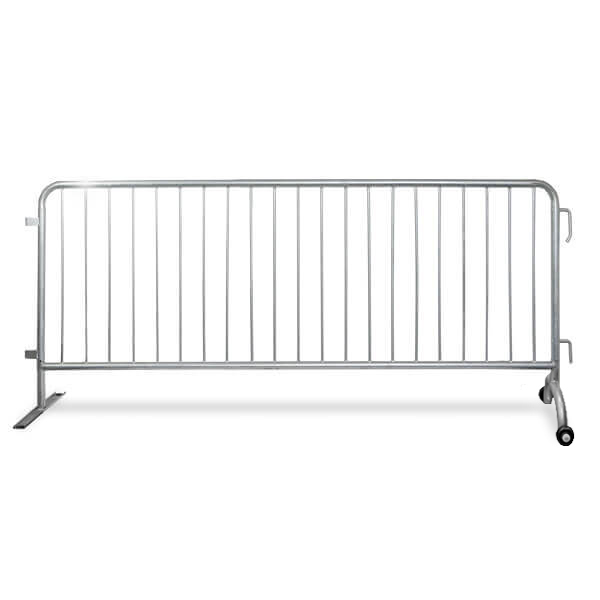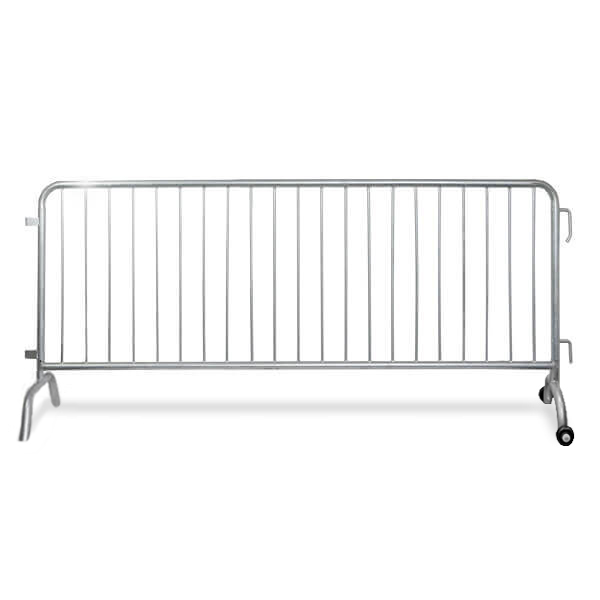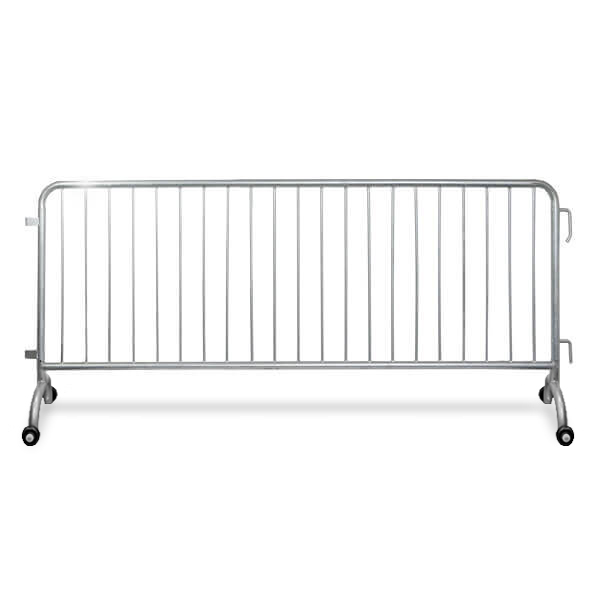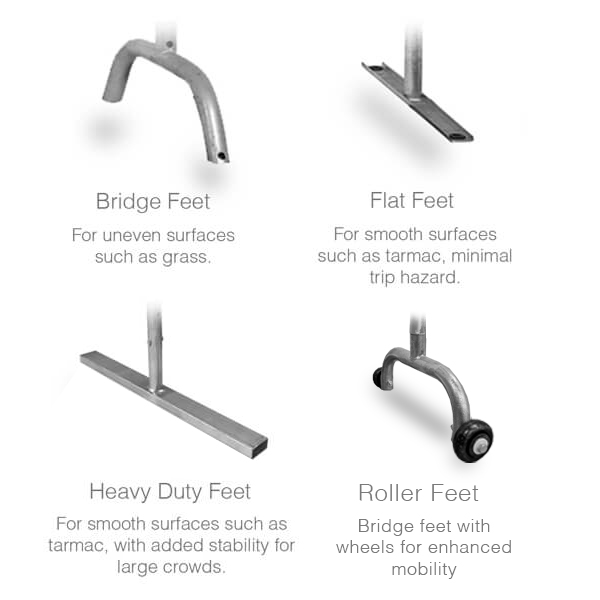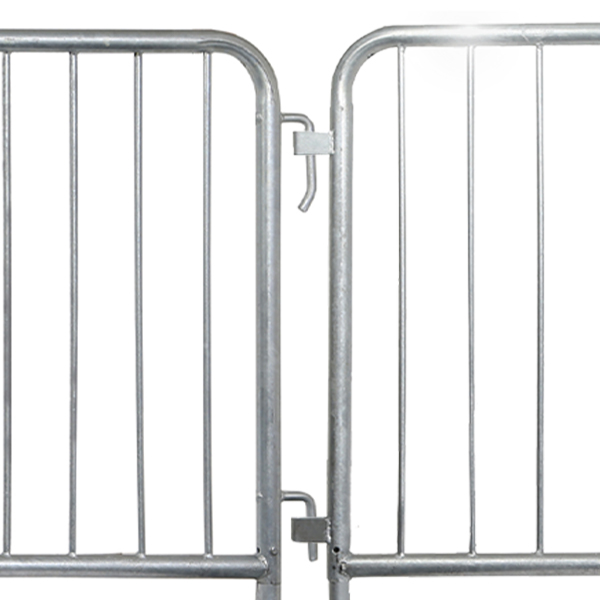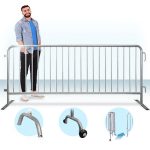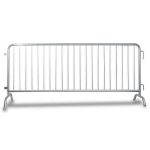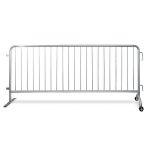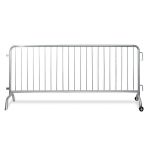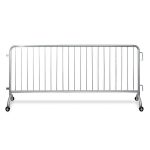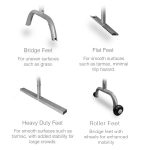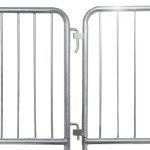 8.5ft Economy Steel Barricade Pre-Galvanized – 8.5FT Barricade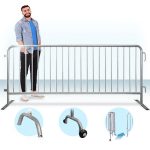 8.5ft Economy Steel Barricade Pre-Galvanized – 8.5FT Barricade
• Lightweight, easy to carry
• Pre-galvanized
• Long term indoor use, limited outdoor use
• Flat or bridge feet
• Removable feet, easy stacking
• Hook and loop fastening system
Price Match Guaranteed
Call For Quote: (877) 623-4279
Description
Product Details
Request A Quote
Description
Product Overview
*Minimum purchase of 10 required. An additional fee will be applied to orders of less than 10.
The Economy Steel Barricade has the same dimensions as our Heavy Duty model but at 34lbs are light enough for one person to carry easily. Made from 18 gauge steel and galvanized before assembly this barricade is designed for long term indoor use or limited outdoor use. Choose from two base options bridge feet for uneven surfaces such as grass or flat feet for smooth surfaces such as tarmac and where pedestrian traffic requires minimum trip hazard. To create a more permanent barrier flat feet can be bolted to the ground. The feet are removable for easy stacking. These barricades interlock using the industry standard hook and half-loop fastening system so you can create a crowd control barrier of any length
If you would like to view a product like this one check out our 6.5ft CrowdMaster Heavy Duty Steel Barricade Hot-Dipped Galvanized.
For more information about all our barricade products, please view our full range of Crowd Control Barricades.
Product Specifications
| Length | Height | Weight | Frame Diameter | Riser Diameter | Material | Risers |
| --- | --- | --- | --- | --- | --- | --- |
| 8'4″ | 43″ | 34 lbs | 1.5″ | 1/2" | 18 gauge, pre-galvanized steel | 21 |