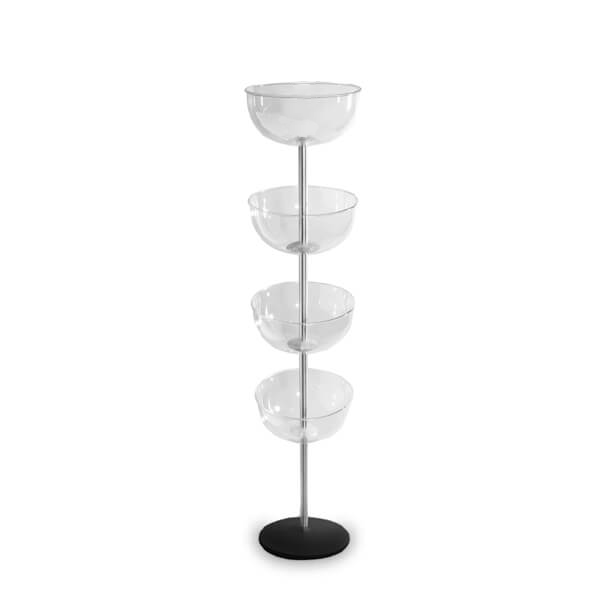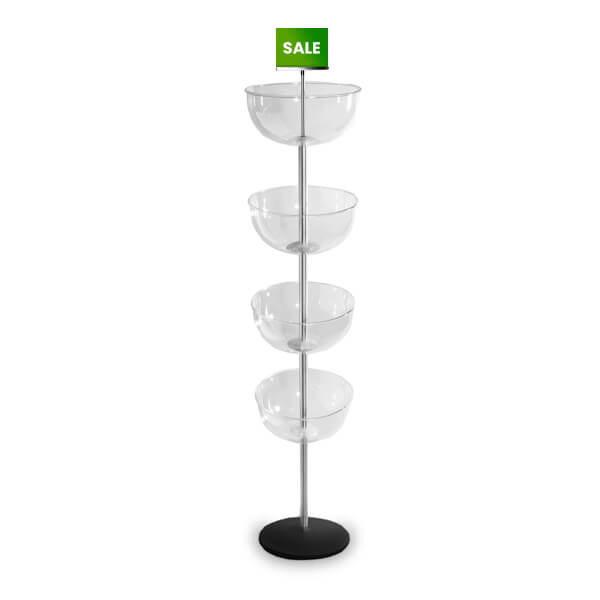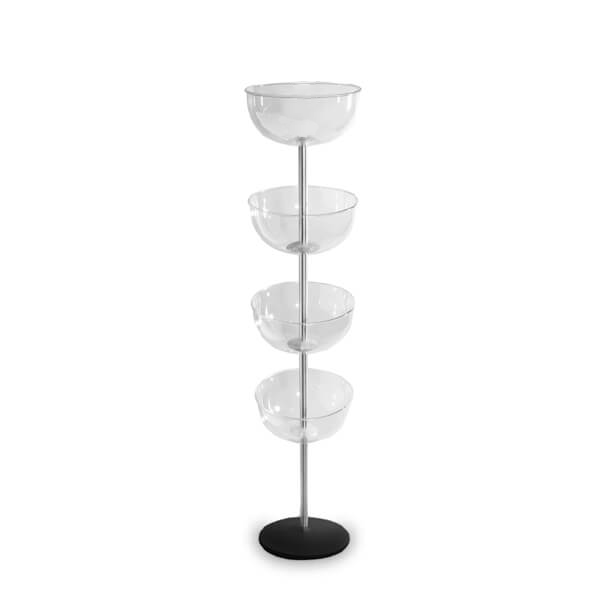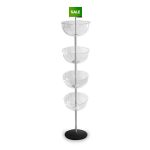 4 Bowl – Impulse Bowl Tower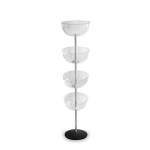 4 Bowl – Impulse Bowl Tower
$115.00
$115.00
• 20%+ uplift in sales
• Stand alone impulse fixture
• High capacity with small footprint
• Can be shopped through 360°
• Scratch resistant polycarbonate
• Heavy weight cast iron base for stability
Price Match Guaranteed
Call For Quote: (877) 623-4279
Description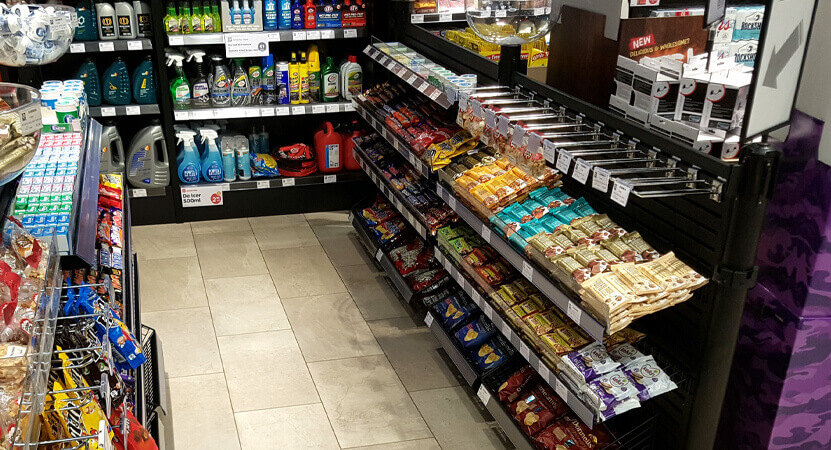 The 4 Bowl Impulse Tower is ideally located in the customer queue which is the most effective impulse buying location in any retail environment. Items merchandised in the queue typically see a 20%+ uplift in sales because customers are idle while waiting on line allowing them time to browse. Customers don't have this time once they reach the check out. This product has a high capacity with a small footprint that can be shopped at 360 degrees. Made of high clarity scratch resistant polycarbonate and supplied with a heavy weight cast iron base for stability. Accessories available.
If you would like to view another product like this one check out our Acrylic Pricing Strip for Display Bowl.
For more information about all the merchandising products we have available, please view our full range of Store Fixtures.