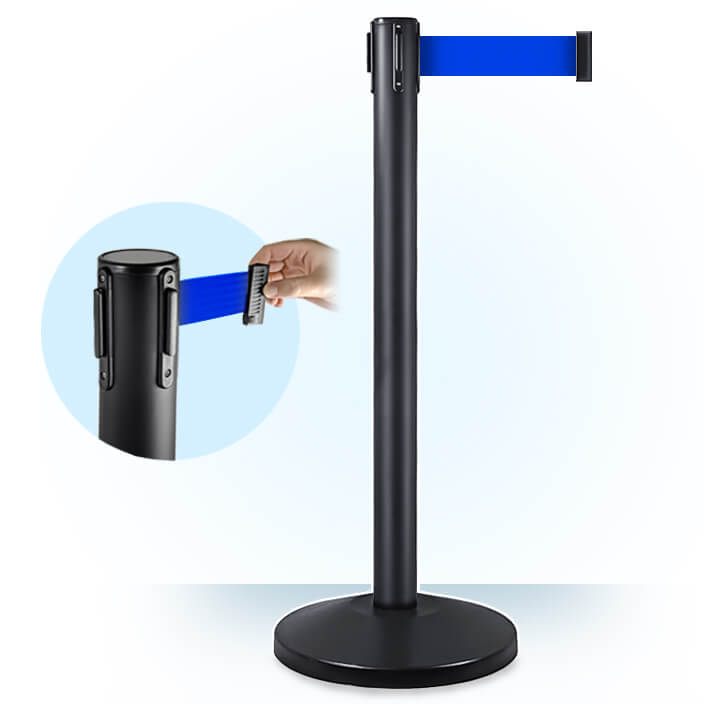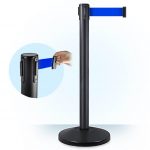 Value Black Stanchion – Black Retractable Belt Barrier – 7.5'/10'/12′ Blue Belt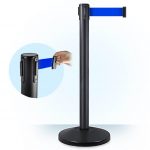 Value Black Stanchion – Black Retractable Belt Barrier – 7.5'/10'/12′ Blue Belt
$37.95
$37.95
• Black stanchion
• Budget friendly
• Compatible with major brands
• Slow retracting brake system
• Full circumference floor protector
• Easy assembly no tools required
Price Match Guaranteed
Call: (877) 623-4279
Description
Product Details
Reviews (0)
Request A Quote
Description
Product Overview
We have developed our Value Series black retractable belt barriers to provide a range of budget friendly stanchions without compromise on quality. Our Value Series black stanchion has all the features of higher priced stanchions at an unbeatable price. This model features our highest selling black finish option with a 2 inch wide 7.5, 10 and 12 foot belt. Each belt length is available in 4 different stock colors. The belt features a slow retracting brake system and the belt end is compatible with most major brands. Supplied with a full circumference floor protector to prevent floor damage. Easy assembly no tools required!
Major Features
Compatible with major brands
Easy assembly no tools required
Slow retracting brake system
Full circumference floor protector
Easy assembly no tools required
Budget friendly
Powder coated black stanchion
If you would like to view another product like this one check out our Value Yellow/Black Belt Stanchion.
For more information about all value products we have available, please view our full lineup ofValue Products.
Product Specifications
| Height | Weight | Post Diameter | Base Diameter | Belt Width | Belt Length |
| --- | --- | --- | --- | --- | --- |
| 40″ | 20 lbs | 2.5″ | 14″ | 2″ | 7.5'/10'/12′ |