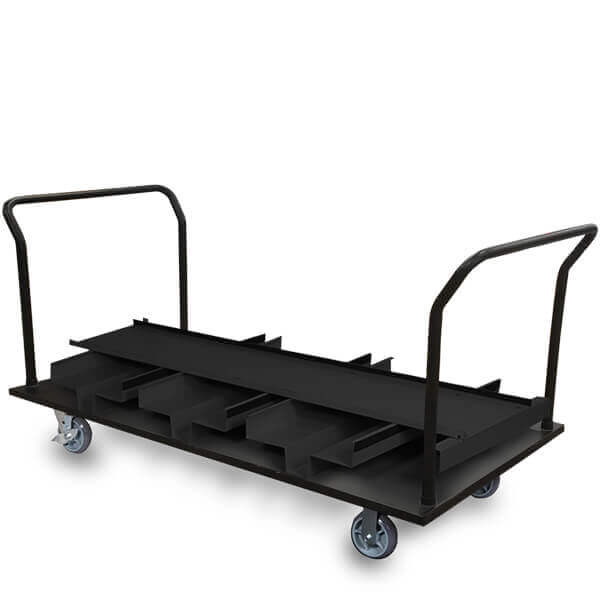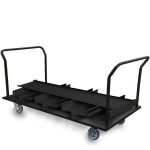 18 Post Vertical Storage Cart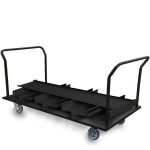 18 Post Vertical Storage Cart
$545.00
$545.00
• Stanchion cart
• 18 stanchion capacity
• Low lift loading
• Fits through doorways
• Steering wheels
• Locking wheels
Price Match Guaranteed & Fully Customizable
Call For Quote: (877) 623-4279
Description
Product Details
Request A Quote
Description
Product Overview
The vertical storage cart has an 18 stanchion capacity and is designed for easy loading and storage of stanchions. A low lift design means stanchions only have to be lifted 12 inches to be loaded. The steering wheels provide great maneuverability and locking wheels provide stability while the cart is being loaded and unloaded. A width of 32 inches and a loaded height of 51 inches allows this cart to fit though standard doorways. This cart can accept 2 to 3 inch diameter stanchions with a 14 inch diameter base. This cart is great for dome base or triple belt stanchions. This cart does not work with WeatherMasters.
If you would like to view a product like this one check out our 12 Post WeatherMaster Storage Cart.
For more information about all the carts we have available, please view our full range Here.
Product Specifications
| Height (Empty/Loaded) | Width | Length | Weight |
| --- | --- | --- | --- |
| 39″/51″ | 31.5″ | 73″ | 125 lbs |