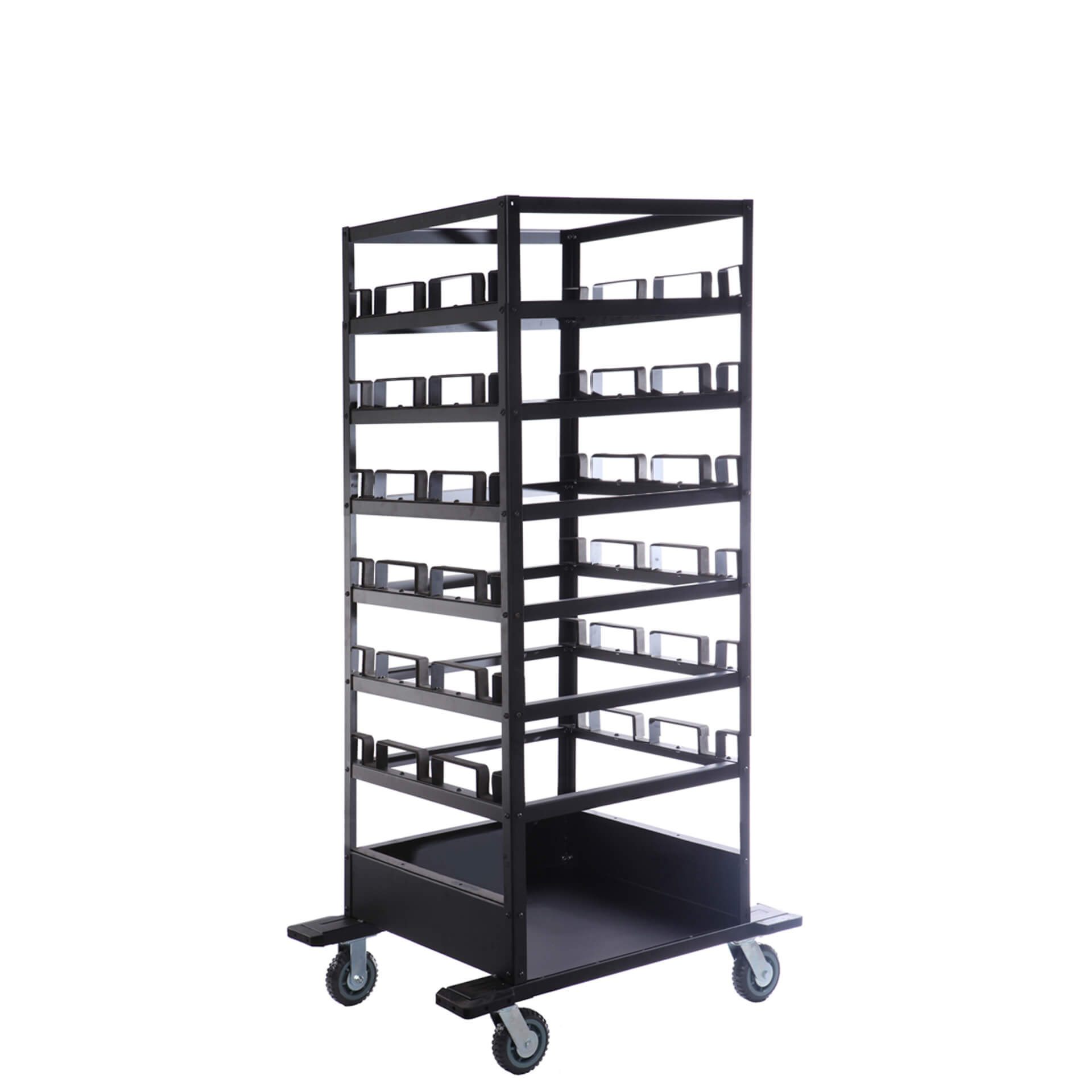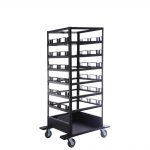 18 Post Horizontal Storage Cart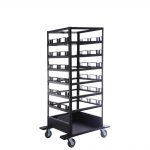 18 Post Horizontal Storage Cart
$545.00
$545.00
• Stanchion cart
• 12/18/21 stanchion capacity available
• Padded slots
• Locking wheels
• Rubber bumpers
• Storage tray
Price Match Guaranteed & Fully Customizable
Call For Quote: (877) 623-4279
Description
Product Details
Request A Quote
Description
Product Overview
The horizontal storage cart has a 12, 18 or 21 stanchion capacity and its stacking design gives this cart a small footprint. This cart is available for 2 inch, 2.5 inch, and 3 inch diameter stanchions. It is important to order the correct size for your stanchions because the padded slots are designed to hold the stanchions tightly. If the wrong size is ordered the stanchions may not fit or may slide out of the rack during transport. Featuring a convenient storage tray for other products and rubber bumper to protect walls. The steering wheels provide great maneuverability and locking wheels provide stability while the cart is being loaded and unloaded. This cart does not work with dome base or triple belt stanchions and all WeatherMasters.
If you would like to view a product like this one check out our 21 Post Horizontal Storage Cart.
For more information about all the carts we have available, please view our full range Here.
Product Specifications
| Capacity | Height | Width | Depth | Weight |
| --- | --- | --- | --- | --- |
| 18 | 82″ | 33″ | 43″ | 175 lbs |