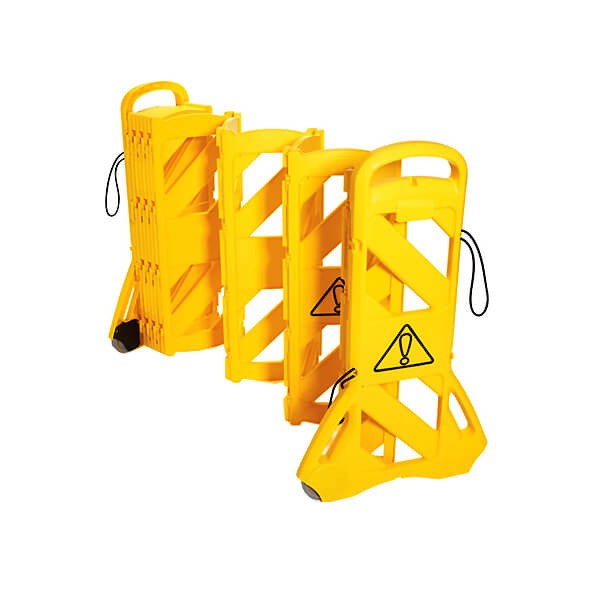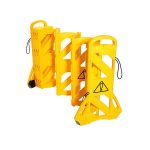 Expandable Mobile Barrier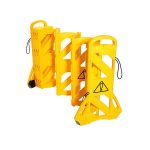 Expandable Mobile Barrier
$343.00
$343.00
• Temporary indoor barrier
• Limits pedestrian access to work areas
• Flexible panels can be used in curved or straight configurations
• Expands to 13ft
• Lightweight
• 2 x 5" non marking wheels
• Locking straps to keep in closed position
• Lightweight
• High visibility yellow
• Ships fully assembled
Price Match Guaranteed
Call For Quote: (877) 623-4279
Description
Product Details
Request A Quote
Description
Product Overview
This expandable barrier limits access to work areas and is easy to use, move and store. The articulating panels unfold and can be set up in straight curved or circular configurations. The barrier is 13ft long when extended and closes up to under 12 inches making it easy to store. Weighing just 35lbs and fitted with two 5" diameter wheel the Expandable Barrier is easy to move while locking straps keep the barrier closed when not in use.
If you would like to view a product like this one check out our Black 8′ Barricade Jacket.
For more information about all our barricade products, please view our full range of Crowd Control Barricades.
Product Specifications
| Length Open | Length Closed | Height | Weight |
| --- | --- | --- | --- |
| 13′ | 11.8″ | 39″ | 35 lbs |